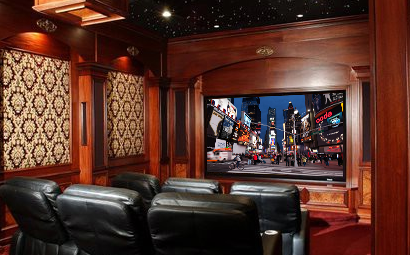 The Advantage is we have not only S/PDIF and Toslink digital output, but also stereo audio out at receiver side!
Extends S/PDIF and TOSLINK® digital audio devices up to 330 feet (100 meters) over one CAT-5e cable
Place your digital audio components anywhere you want with HDLINK´s Digital Audio Extender. It supports either S/PDIF or TOSLINK® digital audio signals, which are commonly used to transmit stereo and multichannel digital audio like Dolby Digital® 5.1, DTS, and Dolby® True HD. The Digital Audio Extender uses a Sender and Receiver system connected by a CAT-5e cable to extend the digital audio.
The Digital Audio Extender´s Sender unit connects to the audio source component. The Digital Audio Extender´s Receiver unit connects to the extended audio component (up to 330 feet away). One CAT-5e cable connects the Sender to the Receiver unit.
Features
Extends any S/PDIF and TOSLINK® digital audio device up to 330 feet (100 meters) from the source
Supports multichannel digital audio like Dolby® Digital 5.1, DTS, and Dolby® TrueHD
Supplies clear digital audio over long distances as if connected locally
Streamlines audio installations by allowing source devices to be located in off-site or unseen rack
One CAT-5e cable used for extension
Audio is transmitted digitally for zero signal loss
Specifications
Data Transmission Rate: 12.8 Mb/s
S/PDIF: 96 kHz performance
TOSLINK: 192 kHz performance
Input/Output: S/PDIF, optical TOSLINK
Link Connector: RJ-45 Shielded
Power Supply: 5V DC
Power Consumption: 5W (max) per power supply